Manhattan
Reserva Exclusiva
The Manhattan is thought to have been created in the late 1800s, but it wasn't until 1940 that this elegant cocktail, originally whisky-based, became a cosmopolitan drink and a classic in the famous movies of the era.
This cocktail has several variants, offering bartenders the chance to demonstrate their creativity.
Here is our twist on this superb pre-dinner drink using Diplomático Reserva Exclusiva which brings delicate notes of vanilla and dried fruits to the cocktail, a pleasure for your taste buds.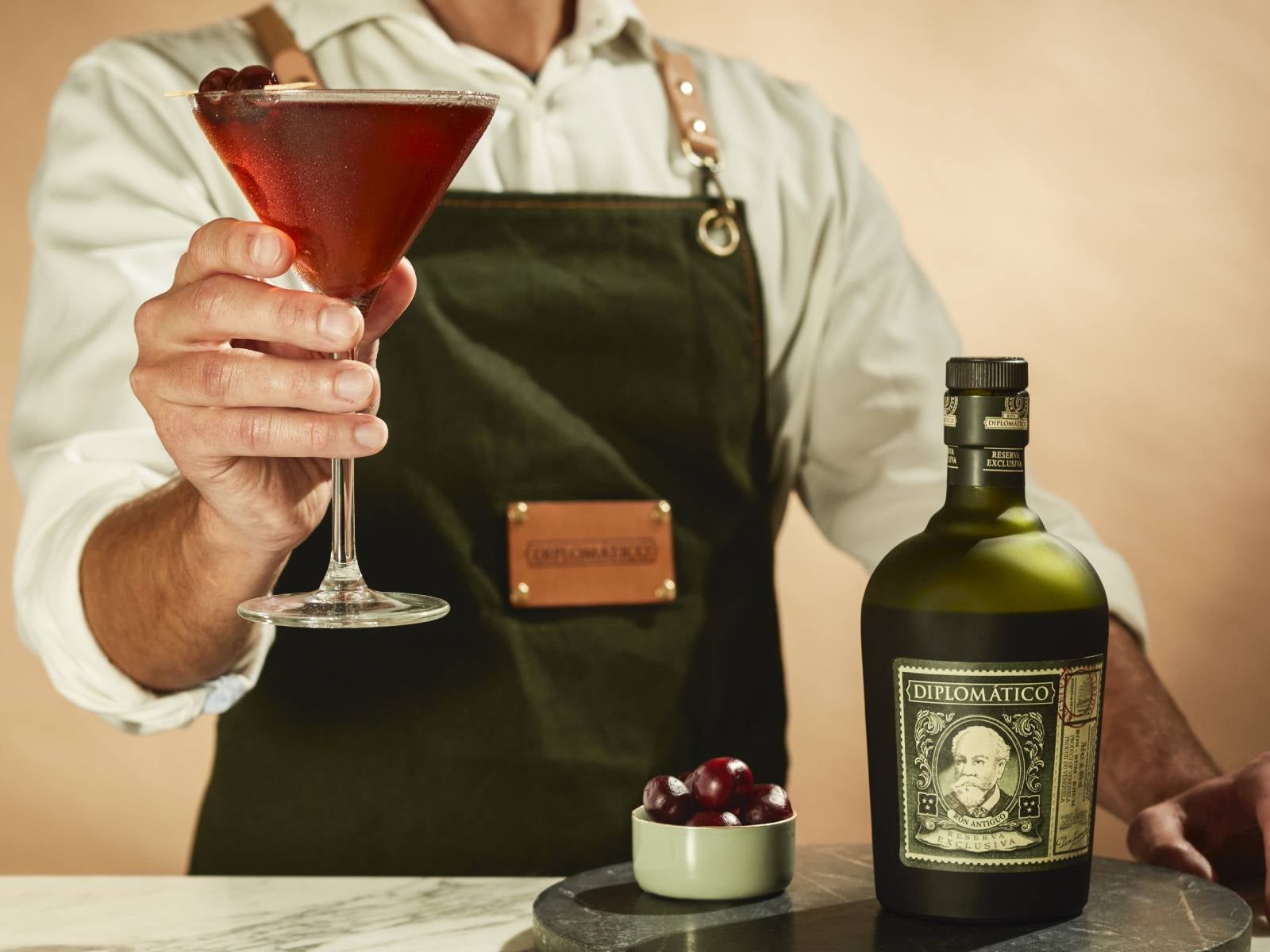 Ingredients
70 ml Diplomático Reserva Exclusiva
30 ml red Vermouth
A drop of bitters
Glass
Coupe glass
Ice
Serve straight up
Method
Add all the ingredients to a cocktail shaker with ice.
Mix, filter and serve in a glass.
Garnish
Top with a maraschino cherry and twist of lemon peel.
Related products
Tradition Range
Reserva Exclusiva
Diplomático Reserva Exclusiva is a blend of exclusive rum reserves aged for up to twelve years, carefully selected by o...