Old Fashioned
Reserva Exclusiva
The earliest recipe for this cocktail appeared in bartending guides around 1860, and called for it to be prepared with gin.
A couple of decades later it was prepared with bourbon, apparently by James E. Pepper, bartender and esteemed bourbon aristocrat, at the Pendennis Club in Louisville, Kentucky.
You'll be delighted at how delicious the Old Fashioned tastes when prepared with Reserva Exclusiva. It almost feels like the foundations of the Old Fashioned were designed with this rum in mind. An amazing blend of rich, bitter and citrus makes our rum version a go-to for all Old Fashioned aficionados.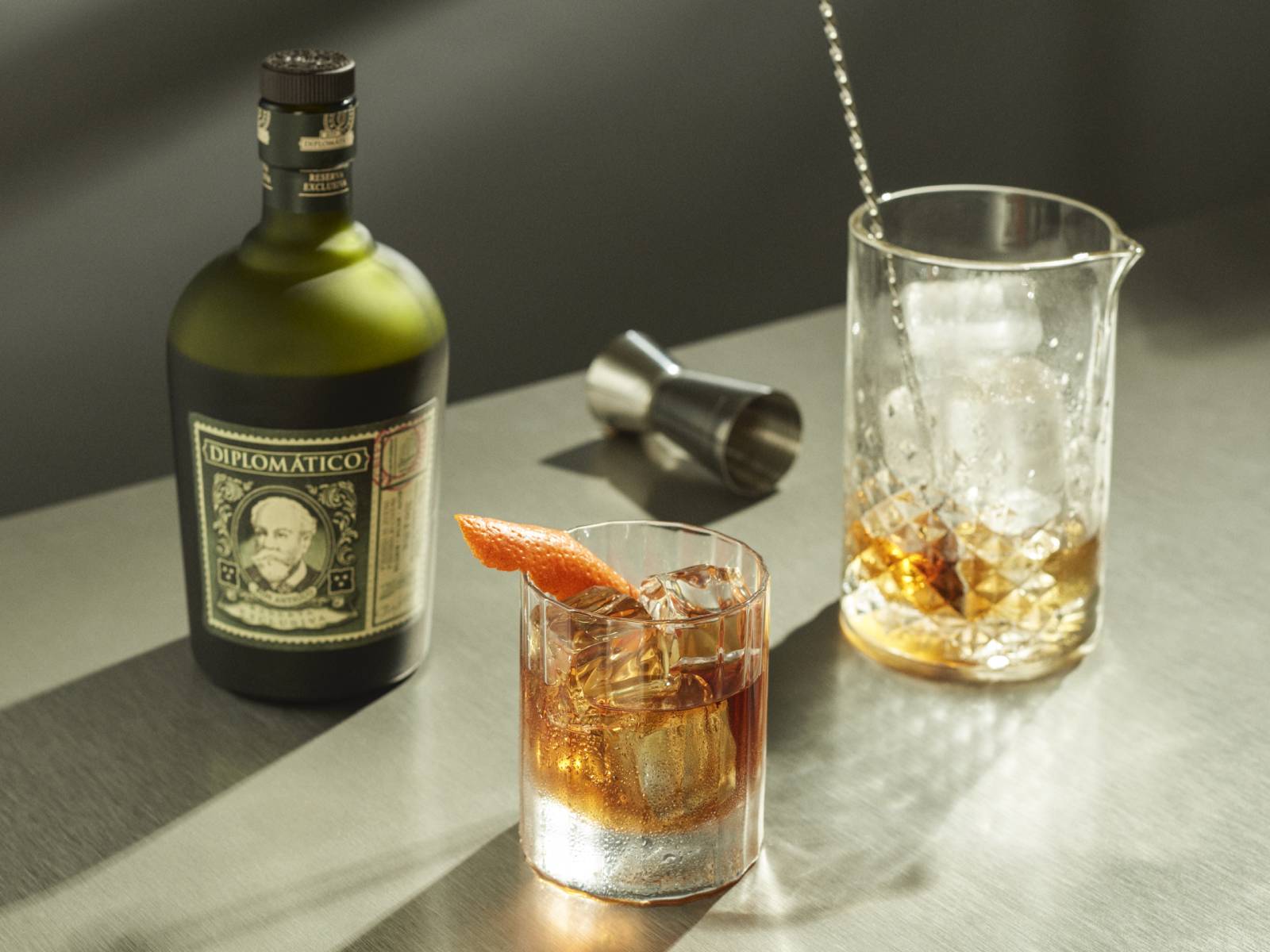 Ingredients
50 ml Reserva Exclusiva
5 ml Sugar syrup
3 lrg dashes of bitters
Glass
Rocks
Ice
Over craved ice
Method
Add all ingredients to a stirring glass, fill with ice, stir and strain.
Related products
Tradition Range
Reserva Exclusiva
Diplomático Reserva Exclusiva is a blend of exclusive rum reserves aged for up to twelve years, carefully selected by o...