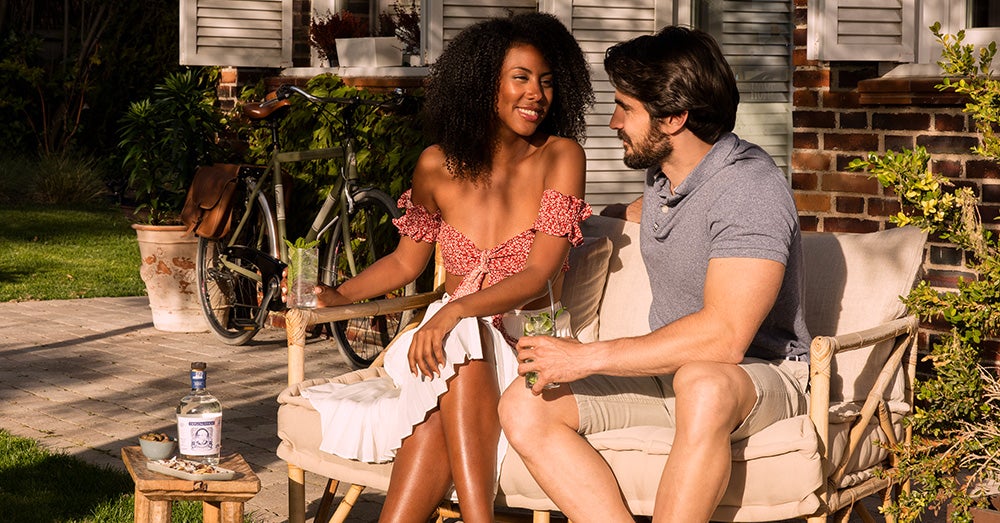 Mojito Recipe, Ingredients and Mixes
7 July, 2021
Sunday 11 July marks World Mojito Day, and you can bet we plan to celebrate it cocktail in hand!
Think warm, summer days that blend into sweet, perfect nights. The sound of waves crashing, as Caribbean music gently fills in the gaps. The scent of fresh mint lingers in the breeze. One sip, and you know you've tasted what dreams are made of.
Our mojito recipe is something we've refined, until we've gotten it just right. Sure, it helps that we've perfected the making of the key ingredient, but we'll also tell you exactly how to prepare the perfect mojito cocktail, so that you too can enjoy paradise from anywhere.
Where is the Mojito From?
The invention of the mojito, dear friends, happens to be one of the most serendipitous tales of all cocktail history. Where is mojito from? Geographically it's Cuban, but specific mojito history is notoriously a little "muddled".
European records tell a 16th century story set in the mojito origin country, Cuba. At this time, Cuba was was a Spanish colony, and the locals would regularly indulge in a drink known as "guarapo", which is simply the juice of sugar cane.
Sailors from all over would venture to Cuba on varied expeditions. One of them, lead by a man named Francis Drake, dropped anchors in Cuba and the locals offered him the guarapo, which he then mixed with limes, mint (or other available herbs) and a low quality brandy (raw, un-aged rum). The mojito is born.
The mixture was used in the times of piracy to fight stomach ailments, prevent cholera and relieve some of the intense heat of the Antilles. The name would have been a local, more colloquial take on the foreign sailors' reference to the mix; they called it "that drink with a little mojo", where the addition was the lime pieces, colloquially it was given the name of "mojito".
What is the Best Rum for Mojitos?
The mojito is one of the most popular cocktails worldwide. Nine times out of ten, it's made with a standard light rum of the drinkers choosing.
We love a good classic cocktail, and white aged rum is usually the best rum for mojitos. Take note, we mentioned aged rum! Our Diplomático Planas is a unique white rum that is aged for up to six years. We remove the dark color courtesy of the aging, but keep the wood notes courtesy of the cask, making it the perfect rum for a superb Mojito.
This is also a drink that offers plenty of opportunities to get creative! Keep reading and we'll soon give you some easy recipes for a mojito rum mixes…
In a classic setting, mojito ingredients involve little more than juicy limes, fresh mint, sugar syrup and soda water to charge. There are, however, endless variations one can explore when choosing a mojito mix. Here are some alternative ingredients that compliment this refreshing cocktail:
Citrus fruits, berries, mangoes, pineapple, passion fruit, coconut, cucumber, cinnamon, apple cider, jalapeño, basil and rose water. The possibilities are endless!
The Most Common Mojito Cocktails
This trio of mojito recipes are loved far and wide. No matter where in the world you find yourself, you can count on the timelessness of a mojito to bring you right home. Classic cocktails have a special way of doing just that.
Mint Mojito
A well-made mint mojito should be delicate and well-balanced. This is a versatile drink that can embody either light or dark rum, depending on your personal flavor preferences. You'll need:
50ml of Diplomático Planas
4 to 6 fresh mint leaves
5ml sugar syrup
25ml soda water
5ml lime juice
Set the mint in the bottom of a tall glass, and mash it with a muddler (or the back of a knife). Take care not to break the leaves, but simply crush them. Add the rest of the ingredients, charging with soda and crushed ice last. There you have it — a classic mint mojito drink recipe. Refreshing and perfect for the summer!
Classic Mojito
A classic mojito is uncannily similar to the aforementioned mint variant. The notable difference lies in how this cocktail is assembled, with carefully ordered releasing of the different flavors. Grab the following ingredients:
50ml of Diplomático Planas
3 to 5 fresh lime wedges
2tsp brown sugar
25ml soda water
10 fresh mint leaves
Place the lime wedges and brown sugar in the bottom of the glass, and crush them into one another. This will cause the limes to release juice, and the sugar to fuse into it. Next, layer the mint leaves and add the rum followed by the soda. Garnish with even more mint, and taste an island in a glass!
Cuban Mojito
A Cuban mojito is always intense and full of flavor. The simplicity is what makes it one of the best mojito recipes. In this rendition, the cocktail is always made using a premium white rum. To make a Cuban mojito at home, you'll need:
50ml of Diplomático Planas
5ml lime juice
5ml sugar syrup
25ml soda water
4 to 6 fresh mint leaves
Layer all of the listed ingredients together in a tall glass, charging with soda last. Mmm… Tasty!
Dark Rum Mojito
Last but not least is this mojito cocktails recipe that is sometimes called a 'spiced rum mojito'. This dark rum mojito is dry, aromatic and toned: we think it speaks for itself.
50ml of Diplomático Mantuano
5ml lime juice
2tsp brown sugar
25ml soda water
4 to 6 fresh mint leaves
Add the rum and sugar to a tall glass, and stir until dissolved. Briefly muddle the mint leaves before adding ice, and then top with the remaining ingredients. Finally, feet up and enjoy!
It´s not all about rum, and limes, and mint. The best mojito recipe is the one that is made enjoying good company in the endless summer nights with the best music.
Being the makers of some of the best rums on the planet, we've been fortunate to experience first hand the amount of opportunity, creativity and joy these natural ingredients bring to the world. From the farmers that pour their love into the crops, to the mixologists who do the same into a glass.
This World Mojito Day, throw caution to the wind and mix things up a little. There's no better day of the year to treat yourself to some high quality rums, and cultivate some mixology skills of your very own. ¡Salud!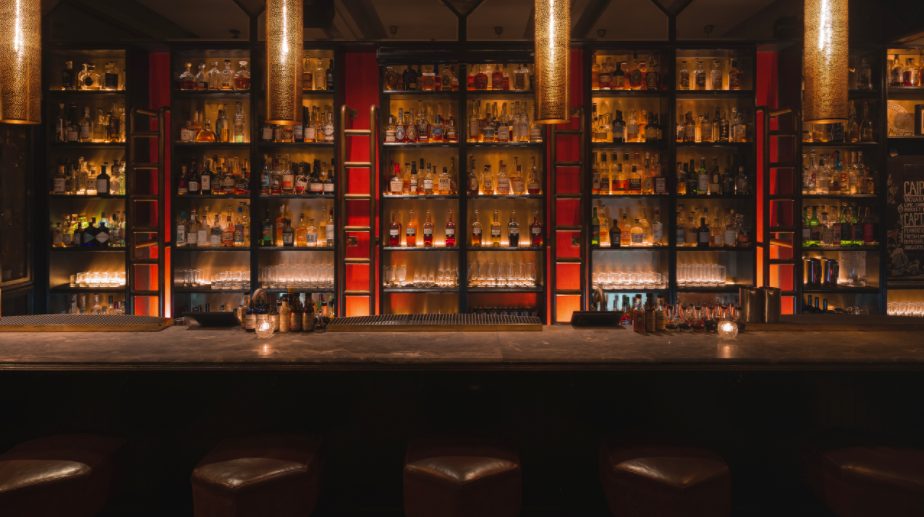 Cocktails
Diplomático Summer Cocktail Collection
2 August, 2022:
Which Diplo cocktail is your perfect match this summer? Much like your summer wardrobe, when […]