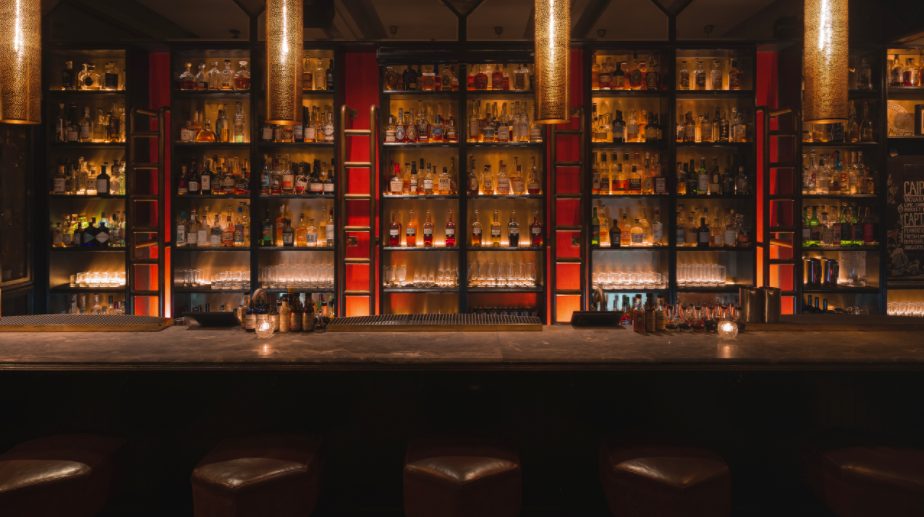 Raising The Bar: Where To Enjoy Diplomático Around The World
6 September, 2022
Diplomático is ranked among the finest premium rums all around the globe, but the question is where in the globe is ranked best to savor Diplomático? Because the perfect rum deserves the perfect moment.
We're jetting you off to six of the best bars in the world that offer Diplomático. For those of you who can't jump on a plane right away, we've made sure you can still soak up the ambience of each of these indulgent venues with a behind-the-scenes look at everything these best bars have to offer, so you can bring an element of their style, character and of course, their signature Diplo serve, straight to your own home.
Salmon Guru
Madrid, Spain
"The Madrid mixology haven that's like stepping into a comic book"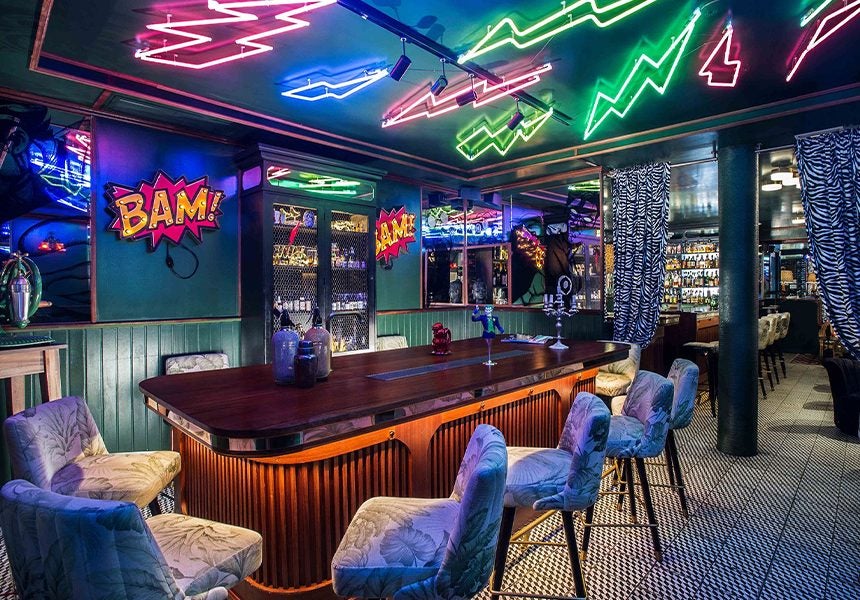 Bar awards: World's 50 Best Bars, Mitcher's Art of Hospitality Award
Spain's most idiosyncratic bar is a space where anything is possible. Salmon Guru is a quirky concept bar with a heady fusion of bright color that's nothing if not a weird and wonderful escapism (not that you need escaping from the beautiful streets of central Madrid). The venue holds three distinctly dazzling rooms: an exotic 1950s tropical speakeasy section, a glamorous Hollywood night market den and a neon lit comic book themed lounge area. It might sound like there's a lot going on, but in fact the place is surprisingly intimate and cozy amidst the madness with relaxed, good vibes all round.
And the interior is just the start of the creativity. Salmon Guru's cocktail menu knows no boundaries. Expect your liquid creations to come bursting with quirky, exotic flavors and to arrive in custom glassware like you've never seen before, think treefrogs, bumblebees, piranhas, and dragons. And the menu is categorized not by spirit but by flavor (fruity, powerful, sour, refreshing). Don't let the eccentricity fool you because the food and cocktails are some of the best in the world.
Cocktail:
Baby, please, come home! (with Diplomático Reserva Exclusiva)– served with a delicate sweet tuile on top.
Where to find it:
Salmon Guru
Calle de Echegaray, 21, 28014 Madrid, Spain
The American Bar at The Savoy Hotel
London, United Kingdom
"Find fresh drama, elegance and a rich, colorful history in the walls of London's oldest cocktail bar"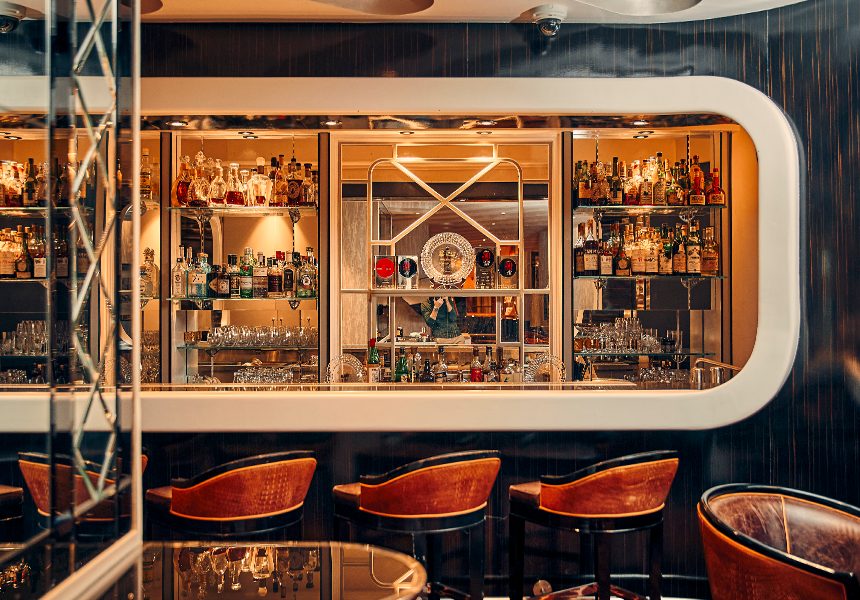 Bar awards: World's 50 Best Bars, No.1 World's Best Bar, International Best Bar Team
Holding the impressive crown of the longest surviving cocktail bar in London, the American Bar at the Savoy pays homage to the incredible lifetime of dedication of the bar's infamously talented bartenders and guests – take a look at the walls adorned with photographs and drawings of the many famous clientele from the last 129 years. A mixture of bespoke glamor and traditional style with sweeping curtains, mirrors and original cocktail tables.
Known for its 1930s elegance, the bar serves vintage classics with a twist. Order from The Savoy Songbook – a cocktail menu featuring 20 cocktails inspired by those that have performed at the bar.
Must try cocktail:
Don't Panic (with Diplomático Reserva Exclusiva) – a tribute to Elon Musk and travels in time when he sent a car into orbit with 'don't panic' on a screen instead of satellite navigation
Where to find it:
American Bar
The Savoy, Strand, London WC2R 0EZ
Café La Trova
Miami, USA
"A revered Cuban bartending tradition lives on in the heart of Miami"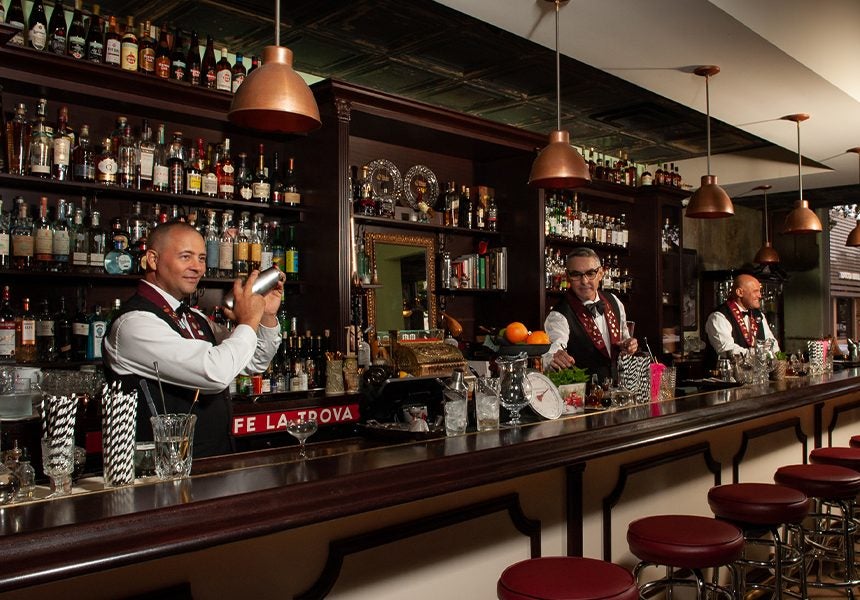 Bar awards: World's 50 Best Bars, Best American Bar Team 2020, Best Mojito
The neighborhood's most vibrant spot where locals and tourists hijack corners of the bar to chat about the world passing by whilst they sip on Cuban cocktails and nibble on world-class Cuban bar snacks. Designed like a scene straight from the streets of Havana, you're surrounded by hanging plants, old wooden tables, ramshackle terracotta walls with little balconies and windows and even washing hanging up on clothes lines on the ceiling above you.
Café La Trova specializes in the elite 'cantinero' style of bartending that iconized Cuba's heyday in the early twentieth century, so expect to find handsome waist-coated bartenders theatrically showing off their mixology skills as you listen to the live Cuban band on the intimate stage in the middle of the bar.
Must try:
Frozen Banana Daiquiri (with Diplomático Planas) – a new take on a Daiquiri crafted with Crème de Banana
Where to find it:
Cafe La Trova
971 SW 8th St, Miami, FL 33130, United States
Huerta Coctelería Artesanal
Bogotá, Colombia
"Saving the world one cocktail at a time"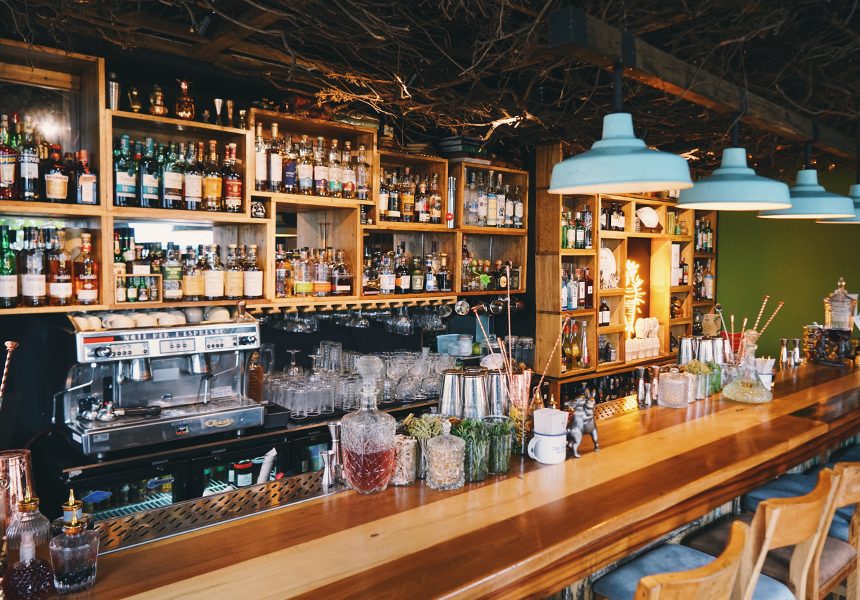 Bar awards: Best Bar Team, Best New Bar, Best Signature Cocktails by Premios Coctel de Colombia
Located within the BioHotel Organic Suites (the first fully self-sustainable hotel in Colombia), Huerta's interior is inspired by its ethical menu concept. Think weathered wooden crates, rustic doors and tree branches weaving in and around the rooms.
This ultra cool cocktail bar offers a unique experience. It offers flavors that showcase regional spirit and culture and also use artisanal processes to craft their own ingredients grown right on-site in the bar's very own garden (which also provides a beautiful place to sit).
Must try cocktail:
Caña Fashion (with Diplomático Reserva Exclusiva and Diplomático Mantuano) – the world's first classic cocktail, the Old Fashioned, gets an upgrade
Where to find it:
Huerta Coctelería Artesanal
Cra. 12a #83-64, Localidad de Chapinero, Bogotá, Colombia
28 Hong Kong Street
Singapore, Southeast Asia
"A hidden gem of true sophistication"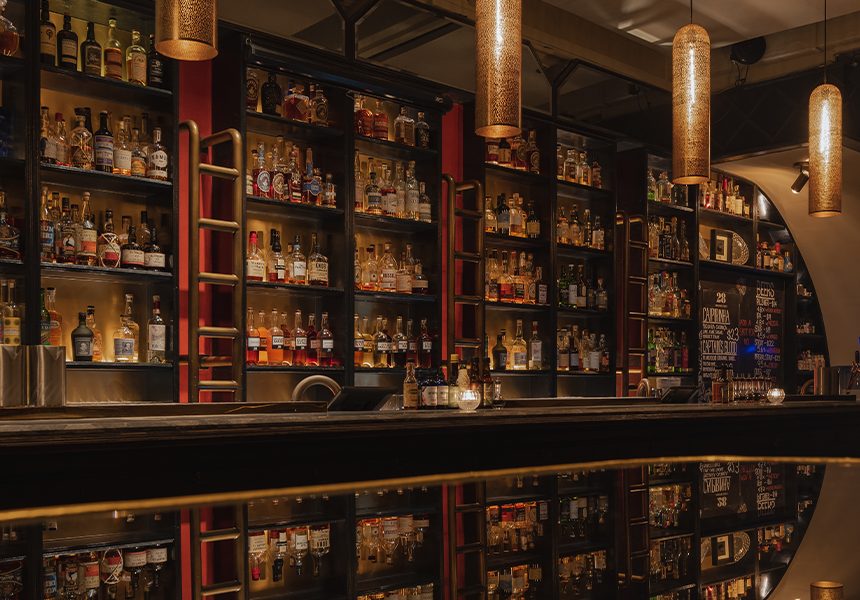 Other awards: World's 50 Best Bars, Best Bar in Asia Award
28 Hong Kong Street lies concealed behind an inconspicuous and unfussy 1960s shopfront. With no signage on the door, it relies on word-of-mouth for its clued-up clientele, giving it an exclusively cool and exciting atmosphere. Inside takes a different angle – shiny, sleek black interiors, a neat display of lit-up liquors, secluded booths, and mellow lighting reminiscent of a bachelor pad. Drink along to the sounds of nineties hip-hop classics which also provide the names of some of the exceptional drinks on the list.
The food takes the form of a bougie craft twist on American comfort, like Mac 'n' Cheese and tacos and the cocktail list focuses on artisanal American spirits.
Must try cocktail:
The Fess (with Diplomático Reserva Exclusiva) – who needs a pudding when you've got this indulgent cocktail?
Where to find it:
28 Hong Kong Street
28 Hong Kong St, Singapore 059667
Maybe Sammy
Sydney, Australia
"Taking inspiration from the roaring fifties, Maybe Sammy is the rebirth of cool where fashion and fun prevail"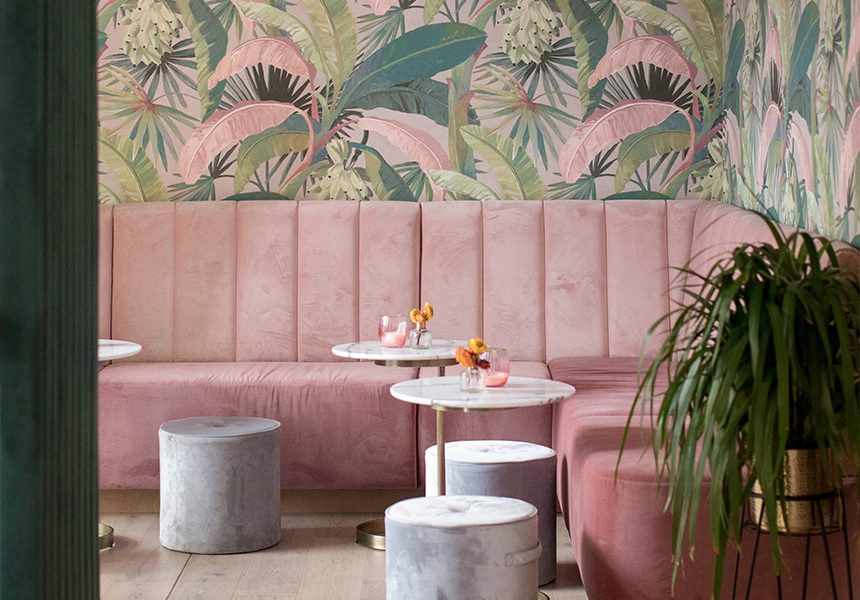 Bar awards: World's 50 Best Bars, Best Bar in Australasia
Probably one of the chicest bars on this list. Maybe Sammy is an opulent Art Deco paradise full of pink velvet banquettes, grand gold lamps, palm tree wallpaper, marble tiles, pastel pinks and greens, indoor plants, and swing jazz music. It's 1950s Hollywood glamor down to a T.
The bar's signature serves are named after the era's favorite haunts from along the Las Vegas strip and the spirits list goes on endlessly. When you do finally reach the rum section, you'll notice the menu is divided by the origins of the spirit (choose from Spanish style, British style or French style). From there you can decide what specialty rum cocktail you'd like and what brand of rum you'd like it to be made with. A super personalized rum cocktail to say the least.
Must try:
Mai Tai, Daiquiri, Dark and Stormy or El Presidente (with Diplomático Reserva Exclusiva) – a choice of speciality rum cocktails
Where to find it:
Maybe Sammy
115 Harrington St, The Rocks NSW 2000, Australia
So, there you have it. Our list of just a few of the best bars in the world where you should savor a Diplomático. The destinations that really are the true heart of rum.
Cocktails
Diplomático Summer Cocktail Collection
2 August, 2022:
Which Diplo cocktail is your perfect match this summer? Much like your summer wardrobe, when […]