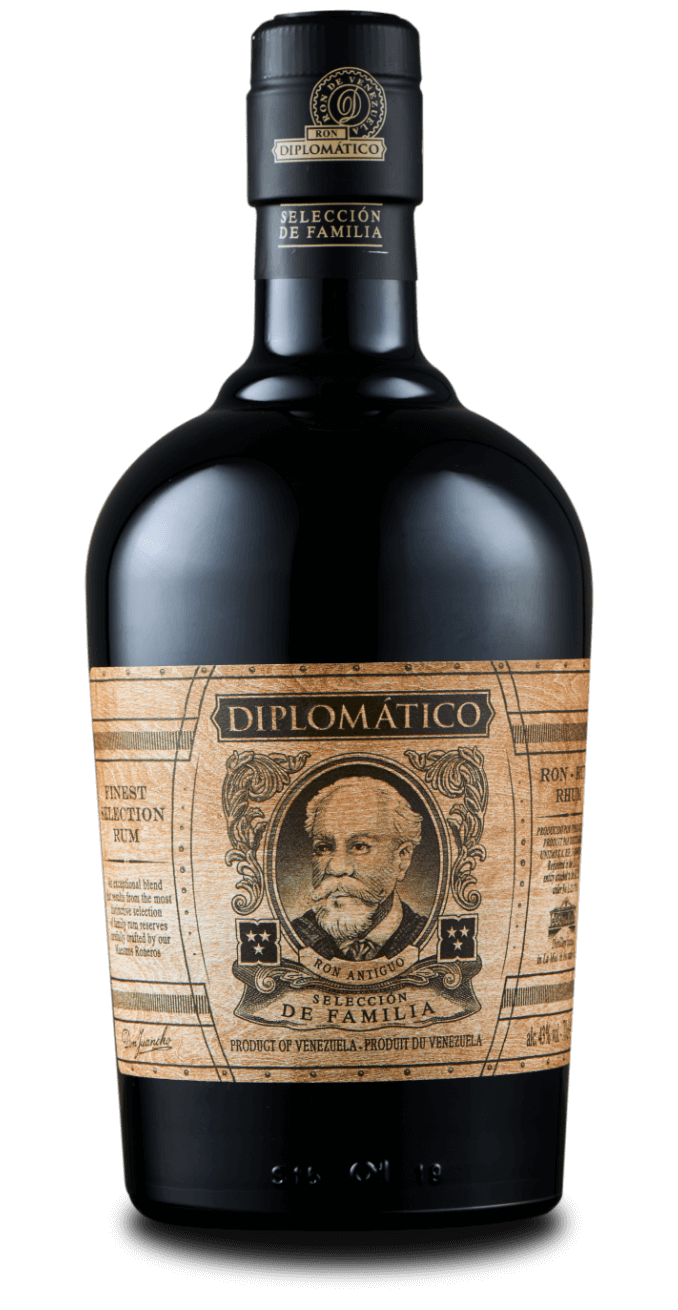 TRADITION RANGE
Selección de Familia
Diplomático Selección de Familia is a special blend of rums aged up to twelve years, crafted by dedicated Maestros Roneros and born from the heart of a family that truly embodies the passion and know-how of the rum-making tradition.
This dark amber rum is well-balanced in nose, with aromas of sugarcane, honey and red fruits followed by notes of vanilla and oak. In palate you can experience notes of wood and plum combine with toffee for a well-rounded, long lasting finish.
BEST SERVED
Serve neat or on the rocks for a full appreciation of its exceptional taste profile. Pair with mature cheese and meet stews to enhance aromas and flavors present in the rum.