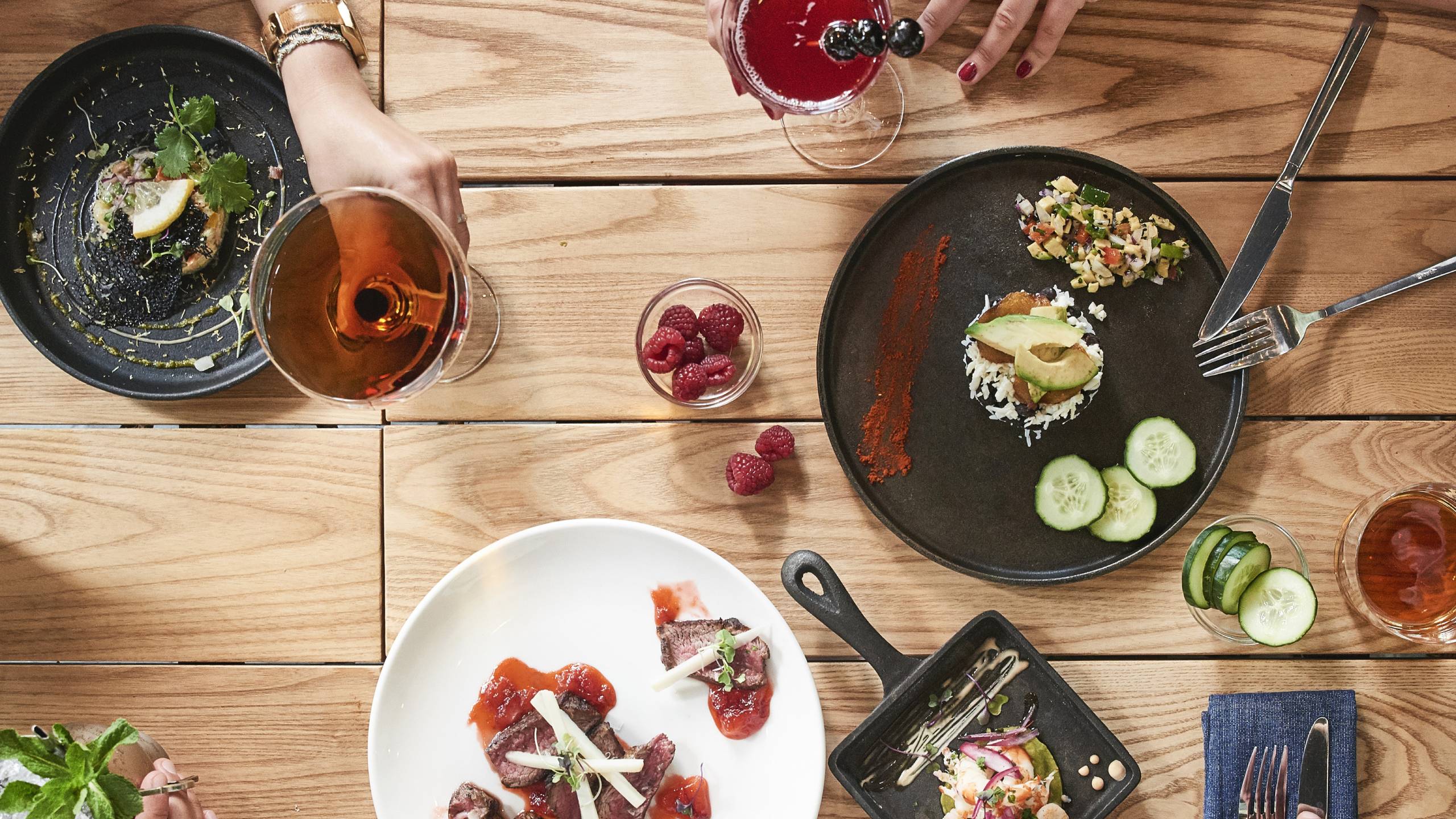 Sustainable Gastronomy Day
17 June, 2021
World sustainable gastronomy day is already here, and this begs a very important question: what is sustainable gastronomy?
This is a fairly new term that was recently officially coined by the United Nations. Gastronomy is the art of food, bring sustainability into the mix, and we're talking about the sourcing, preparation and distribution of different ingredients in ways that are neither wasteful nor detrimental to the environment or the future.
At Diplomático we've been sustainably focused for a very long time, and we're eager for you to rise to this occasion with us!
UN Designate 18 June as Sustainable Gastronomy Day
In 2016, the UN General Assembly convened and it was decided that 18 June would be Sustainable Gastronomy Day, for international observance.
The intention of this designation is that more gastronomic industries (as well as individuals) will start to celebrate seasonal ingredients and producers, become concerned with wildlife preservation, and work to preserve culinary traditions, too!
UNESCO (a subdivision of the UN) and FAO (Food and Agriculture Organization) are facilitating this sustainability movement in tandem. Some initiatives currently in motion include a mass movement toward clean energy, raising public awareness, and diversification of crops wherever possible.
Diplomático Aligns with the UN Sustainable Development Goals
There are two Sustainable Development Goals (SDGs) that we at Diplomático have aligned with rather seriously. Both of which fall under plans for long term sustainable gastronomy:
 As a family business, we consider our people to be our best asset. Our commitment is to direct all our social investment to improving the quality of life for our workers, their families and the local community, and to ensure that they are safe from poverty, hunger and sickness.
Partnerships for the Goals
 We acknowledge that SDGs have little chance of success without widespread practice and cooperation. Creating sufficient partnerships (at global, regional, national and local levels) built upon definitive values is the best chance we have at realizing these SDGs worldwide.
Essentially, any sector or brand that makes use of natural resources can, and should, get involved with sustainable gastronomy. Ever quick to the zero waste table, at Diplomático we have committed to the Project Leftover Program that is currently being carried out in the United States. The key goals of the program being to drastically reduce food waste in both bars and restaurants, donate unused food to those in need, and reducing landfill contributions through reprocessing & composting strategies. In short: prevention, recovery and recycling.
Over in the UK, our teams are gearing up for a different targeted food waste solution. Mixed Consciously is a competition that will involve mixologists worldwide. Bartenders are invited to design new cocktails that are centered around zero waste techniques.
To head the competition, we've enrolled the help of various zero waste champions. James Fowler, owner of Terroir Tapas, the award-winning, Southbourne restaurant which is celebrated for its sustainable practices and zero-waste mission will share his journey with competition hopefuls. The Sustainable Restaurant Association, which mission is to support on-trade venues across the UK applying more sustainable practices will also be invited as part of Mixed Consciously's Final judging panel.
Sustainable Development Goals & Rum Contributions
Concern for the environment is a key priority for Diplomático and Sustainability has been at the forefront of the brand's key principles since the very beginning. Fighting food waste is a daily practice for all sectors of our organization.
Rum, being a byproduct of natural resources, can be classed under zero waste products when a number of measures are taken to assure it as such. At Diplomático, these measures have become second nature, and have formed what is now known as our Distilled Consciously program:
The production process of Diplomático rum is a 100% sustainable one. How? In the factories, absolutely all of our solid and liquid waste is recycled. What's more, over 80% of our energy is self generated, and water consumption has been halved thanks to our investment in cooling systems.
Liquid waste produced in rum making (also called 'vinasse') can be treated and transformed into fertilizer, which can then be used to optimize crops. In further support of agricultural development, we deliver a significant portion of this vinasse fertilizer to local farmers in the area, to help them keep their own crops equally as abundant.
In any gastronomic industry, food security should always be viewed as both mandatory and a necessity. The fight against food waste intends for no poverty, zero hunger, and more partnerships for the pursuit of goals.
At present, Diplomático is allied with a variety of NGOs that further fuel the Distilled Consciously journey. Awareness and education are embraced in pursuit of positive impact that leads to sustainability.
Closer to home, our company has provided around 48 food baskets per worker yearly. We see great importance in all people having access to affordable food to ensure their nutrition. Our fortnightly 'Solidarity Pot' at the distillery (hosted by volunteer staff) is further testament to this.
Sustainable Food Production 
To make rum, one requires a rather large sugar cane plantation. This gave us the opportunity to get involved in sustainable food production on quite a hefty scale.
More than 10 years were dedicated to researching sugar cane's best practices, with teams focusing on the development, investigation and protection of this valuable resource. In the end, we're exceptionally proud to be in production of a brand-new sugar cane variety, aptly named La Diplomática.
Our sugar cane boasts a unique genetic identity that gives it regional adaptability throughout Venezuela. It's also wonderfully resistant to pests and exceeds in productivity performance compared to other existing varieties.
This June 18th considers the impact one business could have on the world if all gastronomy were to start with a single conscious cocktail and end with the sustainability measures listed above. The future of sustainable gastronomy is here!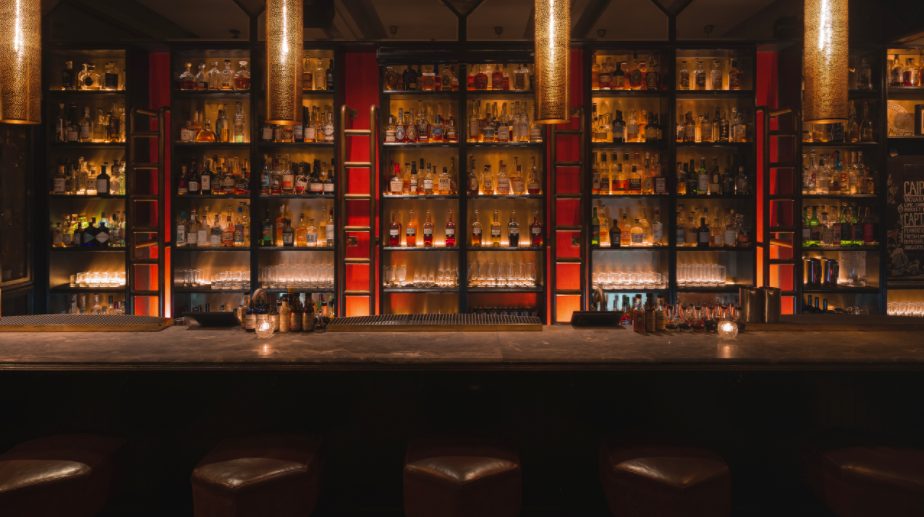 Cocktails
Diplomático Summer Cocktail Collection
2 August, 2022:
Which Diplo cocktail is your perfect match this summer? Much like your summer wardrobe, when […]