Purchase Your Bottle of Diplomático Rum From:
THE HEART OF RUM
Diplomático Rum is born from the heart – a distillation of human passion and craft. This is the dedication and tradition that results in ultra-craftsmanship. It doesn't happen overnight. It's studied and perfected for many years. Let us celebrate and savor the stories of artisans and elite makers whose passions are also born from the heart – who thrive on exploration and creation. These are the embodiment of #TheHeartOfRum: Diplomático Rum.
CHEF MICHAEL SYMON
is the embodiment of #TheHeartOfRum ethos - inspired by his family and heritage to share his culinary craftsmanship with millions of people. Just like Diplomático Rum, Michael's passion for creating exquisite flavors from simple, high-quality ingredients is at the heart of his craft. An unwavering commitment to doing things the right way, and the key ingredient in this collaboration. Enjoy the videos!
ENTER #THEHEARTOFRUM CONTEST for a Chance to Win an Intimate Cocktails and Cooking Session with CELEBRITY CHEF MICHAEL SYMON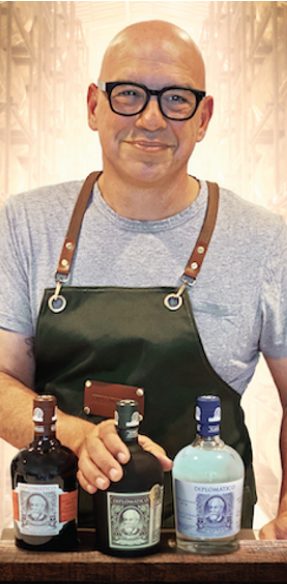 ENTER #THEHEARTOFRUM CONTEST for a Chance to Win an Intimate Cocktails and Cooking Session with CELEBRITY CHEF MICHAEL SYMON
Just Three Steps:
1. Follow Diplomático on Instagram and/or Facebook
2. Share a public video or image on Instagram, Facebook, Twitter, or TikTok with your favorite way to enjoy Diplomático or how Diplomático inspires your personal passions
3. Tag Diplomático's page on the respective channel (if applicable) and also include #TheHeartOfRum hashtag
4. Contest ends September 30, 2021. For complete Rules and Terms & Conditions: https://rondiplomatico.com/MichaelSymonContest