The World Needs More Diplomats campaign
18 September, 2017
Following on from the success of the 2016 The World Needs More Diplomats campaign, the UK Diplomático team decided to continue their partnership with London's leading food and drink magazine, Foodism. The campaign has taken a new steer this year with Foodism shooting all of the photography and video collateral in-house, in tune with their editorial style, ensuring an incredibly stylish and aesthetically pleasing series of adverts and advertorials both online and in print.
The campaign consists of choosing two Diplomats to kick start the 2 month long campaign and running a competition for Foodism readers to nominate themselves to be the third Diplomat. All three will then co-host an event at a leading cocktail bar in central London in association with Foodism and Diplomático, the event will be attended by 100 Foodism readers and incorporate an element of each Diplomat.
Selecting the first two diplomats from an extensive list of potentials, Diplomático and Foodism chose Jenny Costa from Rubies in the Rubble and Rory Harker from Billy Tannery, both driven by passion, sharing an inspiring road to sucess and demonstrating huge determination in reaching their goals.
Discover their stories here in video:
Jenny : https://www.youtube.com/watch?v=c4QNN48tAPg
Rory : https://www.youtube.com/watch?v=-IfSDHEA8Mw
You can also check their profiles on Diplomático's campaign website http://www.wearethediplomats.com/
Based on Jenny and Rory's personalities, they were matched with two leading bartenders in the UK, challenged with creating a Diplomático cocktail that truly represented their very own characters.
Rory's cocktail 'G.O.A.T' was created by Matt Whiley of Scout bar (London).
Ingredients :
45ml Diplomatico Planas
12ml Castoreum-enhanced sweet vermouth
5ml Cobnut Orgeat
Preparation:
Stir all ingredients in a mixing glass over ice until well chilled, then strain into a chilled coupette glass.
Jenny's cocktail 'Rubies in the Rubble' was created by Joe Hall of Satan's Whiskers bar (London).
Ingredients:
50ml Diplomatico Mantuano
Juice of ¼ lime
20ml honey syrup (2:1 ratio of honey to water)
2 heaped bar spoons Rubies in the Rubble Banana Ketchup
½ bar spoon Rubies in the Rubble Chipotle Ketchup
Preparation:
Muddle the lime in the base of the tin, add the rest of the ingredients, fill the tin two-thirds full with crushed ice and stir contents to mix. Fill with more crushed ice and then garnish with a lime husk and pomegranate seeds.
The final element of the collaboration is the Foodism reader event which will take place on the 25th of October at the Ace Hotel.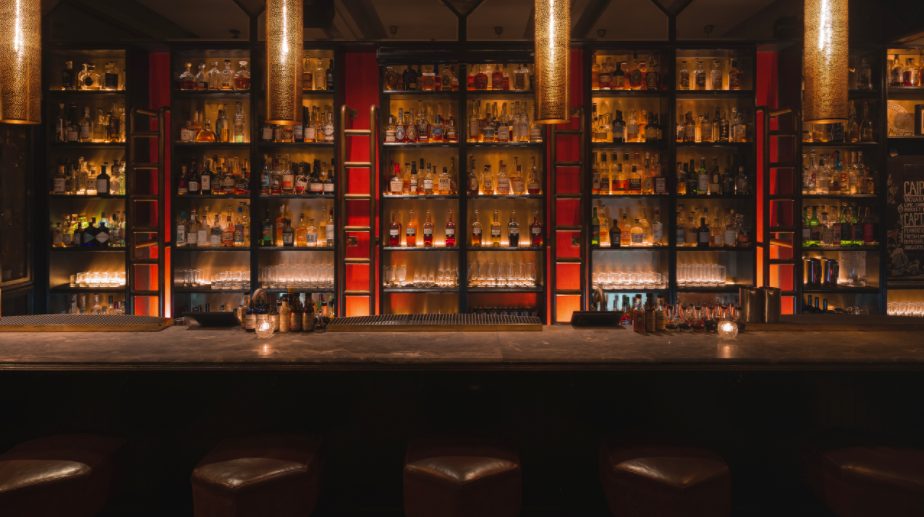 Cocktails
Diplomático Summer Cocktail Collection
2 August, 2022:
Which Diplo cocktail is your perfect match this summer? Much like your summer wardrobe, when […]